Tribal Mutations
A downloadable game for Windows

TRIBAL MUTATIONS is a game about Evolution! Control between 1 & 4 tribes of creatures and make choices on which traits to strengthen, from growing massive arms to speedy wing like legs!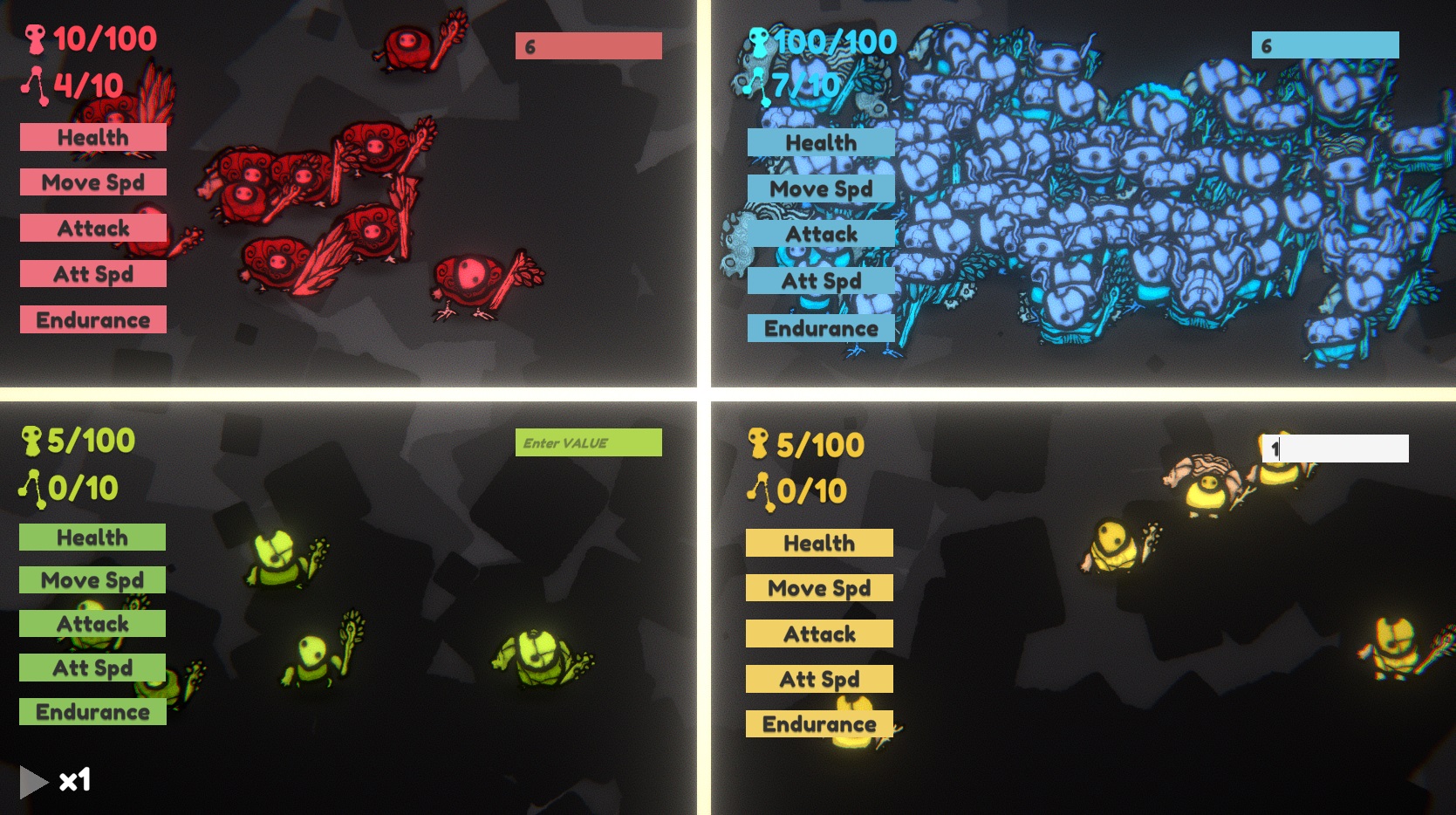 Each creature has 5 STATS. Each is important in its own way.
Players must perform 10 "Tests" on each tribe - this is when creatures will evolve.

Health dictates how many hits a character can take.
Move Speed controls how fast a character randomly moves around the battlefield.
Attack deals vicious damage to HP!
Attack Speed is how frequent these attacks are.
Endurance is how long characters can go without FOOD - which spawns every few seconds around the map!

-----------------------

If you type 10 in the input field box, and then perform a HEALTH test for example - ALL creatures with LESS THAN 10 Health will perish, while the survivors will duplicate with random mutations to each stat. This way the weak are weeded out while the strong remain and evolve.

-----------------------

Once all "Tests" performed, creatures from each tribe will go to war! The last tribe standing will be victorious!





-----------------------

Game Dev Youtube Channel: https://www.youtube.com/c/Blackthornprod/videos






Download
Click download now to get access to the following files:
TribalMutationsWindows
33 MB